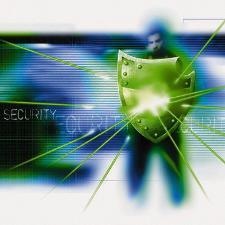 IA - Information Assurance Services IA - INFORMATION ASSURANCE SERVICES

What is Information Assurance?

Information Assurance is:Information operations that protect and defend information and information systems by ensuring their availability, integrity, authentication, confidentiality, and non repudiation. This includes providing for restoration of information systems by incorporation protection, detection, and reaction capabilities. The protection of systems and information in storage, processing, or transit from unauthorized access or modification; denial of service to unauthorized users; or the provision of service to authorized users. It also includes those measures necessary to detect, document, and counter such threats. This regulation designates IA as the security discipline that encompasses COMSEC, INFOSEC, and control of compromising emanations . Information security deals with several different "trust" aspects of information. Another common term is information assurance. Information security is not confined to computer systems, nor to information in an electronic or machine-readable form. It applies to all aspects of safeguarding or protecting information or data, in whatever form. IT Governance & Compliance processes and procedures that help you gain control over your information processes and help you reduce your risk. Information Assurance Services

CISO/ISSO/ISSM Support- Ashtel Global Information Systems, LLC can provide assistance in developing, maintaining, or enhancing the information security programs, policies, procedures you currently have in place. We will work closely with your information security officer's to ensure that what is developed is comprehensive and meets the specific needs of your organization.

ISO 17799 - Our Information Security experts will help you attain ISO 17799 compliance and certification. By aligning your organization to the ISO 17799 standard, the way you address security can be radically changed.

ISO 17799 Initially developed from BS7799-1, ISO 17799 is an international standard that sets out the requirements of good practice for Information Security Management. ISO 27001 ISO 27001 defines the specification for an Information Security Management System (ISMS). It was developed from BS 7799 Part 2:2002. The scope of any ISMS includes people, processes, IT systems and policies. This web site gives an overview of the stages involved and includes the changes made in ISO 27701 (based on the revised BS 7799 Part 2, issued in September 2002).

BS7799

The latest versions of BS7799 is BS7799-3, Guidelines for Information Security Risk Management. It support ISO 27001 and covers the main aspects fo risk assessment.

Regardless of whether your goal is to conduct business in the international arena where many organizations will only do business with other organizations who are ISO 17799 certified, or whether you just want to adhere to recognized 'best practices' that will help protect your technology systems, people and processes, Ashtel Global Information Systems, LLC professionals can help you achieve your goals.

GLBA (Gramm Leach Bliley Act) - Ashtel Global Information Systems, LLC specializes in helping our clients adequately secure customer information for two reasons - because it makes sense, and because it is the law. Our GLBA professionals will assess the compliance of your technology systems, policies, and processes to identify areas of vulnerability, put in place remedies for those vulnerabilities, and will assist in developing the security roadmap that will support future compliance and add additional value to your overall corporate security strategy.

SOX (Sarbanes Oxley Act) - Due to the complexity of compliance regulations, small & medium businesses continue to struggle in attaining and maintaining SOX compliance. And, more and more frequently, because SOX requirements are increasingly regarded as 'best practices', organizations that adopt them are also viewed as more desirable business partners.

HIPAA (Health Insurance Portability & Accountability Act) - Ashtel Global Information Systems, LLC provides professionals who can assist you in attaining and maintaining HIPAA security compliance. Our HIPAA consultants will conduct a security compliance assessment and risk analysis for organizations who want to assess their current compliance level or who want assistance to build a 'roadmap' that will lead to full compliance.

Take the burden and risk of omissions out of HIPAA compliance by partnering with Ashtel Global Information Systems, LLC! Our HIPAA professionals can assist you in identifying, reengineering, maintaining, updating, and self-auditing the processes and safeguards you need in place to help ensure your organization is continuously adhering to required security procedures, thus keeping you in compliance.

SAS 70 - Frequently organizations that offer their services to industries that are highly regulated such as healthcare, banking or insurance, are required by their clients to provide assurances that they also adhere to strict control procedures.

Undergoing a SAS 70 audit, an audit that examines the strengths and weaknesses of your internal corporate controls, can distinguish your company over your competitors and can be a crucial factor in obtaining new business. Being SAS 70 certified signifies to others the soundness your organizations' policies, processes and procedures.

The professional assistance that can be provided by Ashtel Global Information Systems, LLCconsulting team will help you deal with the challenges you face and will have a significant impact on the success of your business.

FISMA (Federal Information Security Management Act) Program Support - Ashtel Global Information Systems, LLC FISMA compliance solutions and consultants enable you to evaluate, manage, and improve your compliance efforts. We will work with you to implement and maintain initiatives that will bring your agency in line with government information assurance regulations that require certification and accreditation.

Ashtel Global Information Systems, LLC FISMA experts will work with your IT department to identify threats, assess security controls, perform a risk and technology assessment, and develop a thorough plan of action to remediate your processes and infrastructure in order to attain and maintain compliance. If you are preparing for a FISMA review, or if you have to address deficiencies previously identified in a FISMA report, we can help you achieve the success you desire.