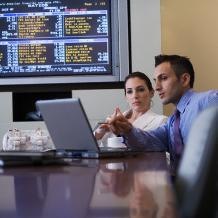 Ashtel Global Information Systems, LLC has a strong methodology that ensures that we exceed your expectations and meet all of your due diligence and management consulting needs.

We evaluate
Is the project feasible as conceived?
Can the project be financially viable?
Are the capital, operating and maintenances costs reasonable?
Have the environmental issues been adequately addressed?
Does the project have the potential for a positive net present valuation?

Ashtel Global Information Systems, has demonstrated experience in working with international development organizations, US Public and Private institutions in assessment.

Our services can assist an organization in:

Business Case Development
CPIC development
OMB-300 document development
Appraisal and Assessment of large projects
Management assessment and advisory for change initiatives.